Saw Knives and Saw Blades
Saw Knives and Saw Blades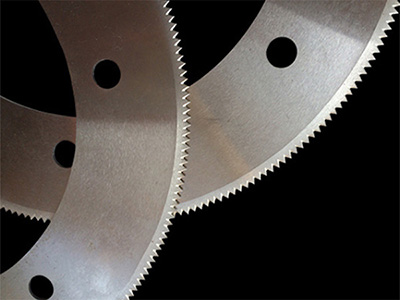 HENGLIDA has more than 20 years of experience in the production of custom saw blades and saw knives in a variety of shapes and sizes. These saw knives and blades are ideal for a variety of applications, including sawing, slitting, perforating, cutting, rewinding, and shearing in paper cutting, food processing, packaging, rubber processing, meat chopping, film cutting, and other industries. To further guarantee quality, we use only the highest quality materials, including carbon tool steel (9CrSi, SAE52100, D2, SKD-11, 1.2379), stainless steel (420SS, 440B, 440C), high-speed tool steel (HSS, SKH-51,SKH-9, ASP-23), and tungsten carbide.
Shown here are a few saw blades and saw knives previously produced, as well as their specifications.
Length: 30mm ~1016mm
Width: 13mm~230mm
Thickness: 0. 3mm ~8mm
Diameter: 10mm ~635mm
Single Bevel and Double Bevel
For more information about custom manufacturing of our blades, please contact us. We will customize each saw blade within 25 business days according to the customer provided application, design drawing, or sample.
Samples
Send an Inquiry
Other Products