Materials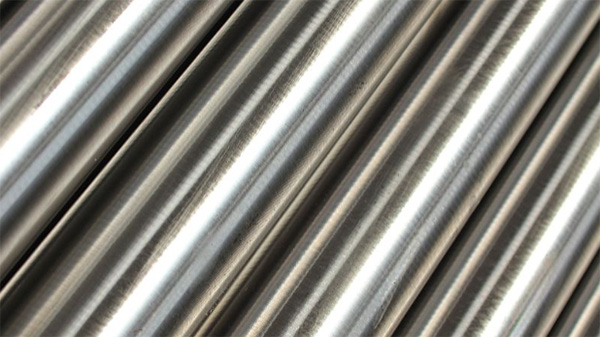 HENGLIDA uses a wide range of high-quality materials to manufacture various industrial blades and machine knives. Materials are as follows:
Carbon tool steel (9CrSi, SAE52100, D2, SKD-11, 1.2379), stainless steel (420SS, 440B, 440C), high-chromium tool steel, high speed tool steel (HSS, SKH-51, SKH-9, ASP-23), and tungsten carbide
D2 Cold Work Tool Steel
D2 features an exceptional dimensional stability, and it is an air hardening, high-carbon, high-chromium (11%) tool steel. It offers an excellent hardness and abrasion resistance, a high hardening rate and an excellent compressive strength. D2 cold work tool steel can be used for cutting tools, shear blades, trimming blades, slitting blades, saw blades, milling tools, woodworking tools, cold working tools, and more.
HSS Steel: (1.3343, M2, SKH9, SKH51, SKH2)
High speed steel (HSS) is a tool steel known for its high hardness and excellent wear and heat resistance. It has an excellent processability and strength, making it ideal for use in manufacturing complex, thin blades and metal cutting tolls that require a high impact resistance. It is also an excellent choice for high-temperature bearings and cold extrusion dies. This steel type improves mechanical properties and prevents carbide segregation that leads to distortion after heat treatment.
Tungsten Carbide
Tungsten carbide is a composite material containing hard material with a binder metal. It features an outstanding hardness and is known for its high wear resistance, corrosion resistance and heat resistance. The material will retain its hardness properties, unchanged, even at extreme temperatures of 500 or 1000℃.
Today, tungsten carbide is widely used in manufacturing different cutting tools, including turning tools, milling tools, planing tools, drilling bits, boring tools and much more for processing materials. Materials often include cast iron, non-ferrous metal, plastic, chemical fiber, graphite, glass, stone, ordinary steel, as well as difficult-to-cut materials such as heat resistant steel, stainless steel, high manganese steel and tool steel.
We will assist our customers in choosing the right material for their needs. Each of our cutting blades features an optimized, scientific composition, and a moderate amount of rare elements to meet requirements for strength and wear resistance. We have also invested extensively in advanced lab equipment to implement accurate and fast testing, as well as adjustment of the chemical compositions in order to retain the product's required value. We have also developed an HLD series high-alloy material for the fabrication of industrial blades in materials with different thickness levels.