Manufacturing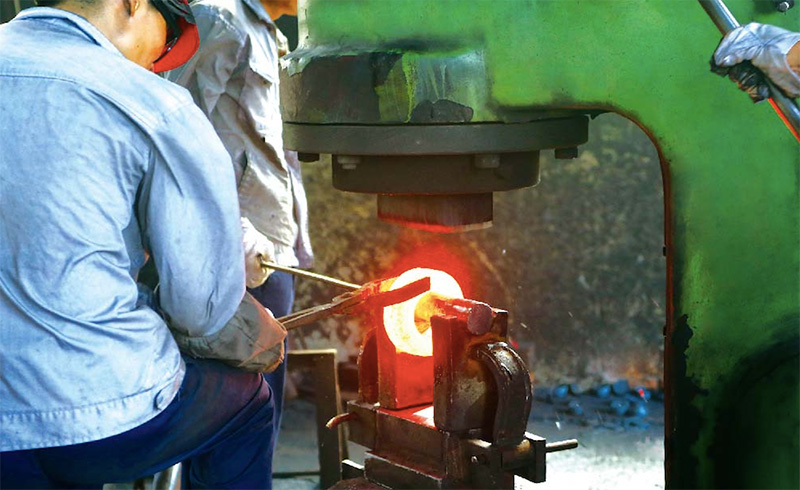 Forging
Forging is the process of shaping metal and improving it's microstructure in order to remove loose pieces of metal. Forged parts typically have better mechanical properties than cast parts of the same material. Forging is often an optimum process for manufacturing key parts with a high load and harsh working conditions during mechanical processing.
Alloy Sintering
Sintering is the process of compacting and forming powder by heating it to a certain temperature (sintering temperature) and maintaining that temperature for a specific period of time. The sintered materials with expected properties are then obtained after the cooling process.
Machining
While customers appreciate our high-precision machining technique, they quickly get used to it and expect greater accuracy and precision. Facing the evolving customer expectations, HENGLIDA constantly raises the bar for machining quality and keeps introducing more advanced semi-automatic or fully automated equipment. These equipment sets, coupled with highly trained senior technicians, ensure a high thickness tolerance of ±0.001mm can be achieved. Smart machining practices also guarantee each cutting blade is manufactured to exact specifications for flatness, parallelism, outer diameter and inner diameter.
Surface Treatment
After passing though the above processes, the blade would receive surface treatments to get its surface plated with titanium, chromium, Teflon, or gain a black or blue finish. Properly treated surface is nonstick, rust-proof and helps improve the work life of each slitting blade, thereby saving costs on blade replacement.
Final Quality Check
Once final touches are added, it marks the end of one manufacturing process. Usually, after the surface treatment, quality check is done to ensure blade quality. This quality inspection process involves the use of vernier caliper, outside micrometer, inside micrometer, micro caliper, Brinell hardness testers, Rockwell hardness tester, surface roughness tester, optical spectrum analyzer, and flaw detector.